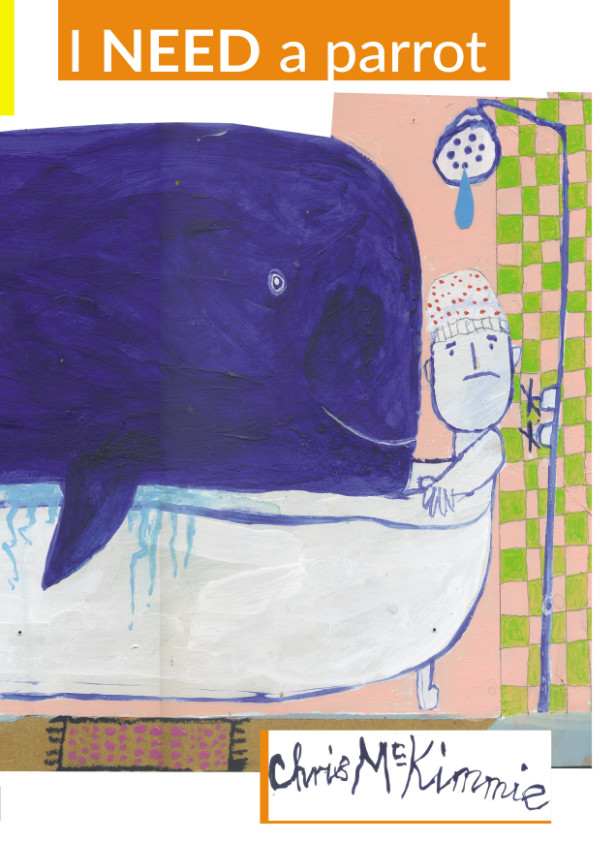 Author/Illustrator: Chris McKimmie
Publisher: Ford Street Publishing
ISBN: 9781925804287
The publisher says...
But what does a parrot need? A book about wanting and needing; what a child wants and what a wild bird needs.
The author/illustrator says
Share with us (in words or video) what being Shortlisted for the 2020 CBCA Book of the Year Awards means to you or how you felt when you found out you'd been Shortlisted:
Well, I have been shortlisted before, but some of my books that should have been shortlisted were not, so I have a fairly casual view of the awards. I didn't run up and down the street yelling and screaming.
Tell us what inspired you to write your Shortlisted book:
A person I know told me how her son said I NEED a parrot to her, and she spent a long time trying to convince him that he did not. I had some pictures left over from an unpublished book called The King of Taringa and used our grandson Joshua as the main character, but I chose not to identify him.
Share with us your favourite illustration/page/character and why:
I never have a favourite because the main thing is the whole book and how it all fits together. So, the double spread with just the word 'Oh' is just as important as the double spread with the polar bear in it.
Share a series of 'behind the scenes' images of your book when it was still a work in progress and tells us a bit about your creative process:
My work in progress is very chaotic. I sometimes just find things that move the book in a different direction. I didn't know what the end would be until I got to it so that was a bit of a surprise
The CBCA judges say...
Chris McKimmie's style is unmistakably his own. This book rewards several readings and affirms the complementarity of the author being the illustrator. McKimmie is a very assured illustrator who is both skilled and witty in execution. McKimmie's bizarre and humorous print text is well suited to the insightful illustrations showing the problems of our desire to keep and cage pets. With very few words and deceptively simple drawings, this book gives readers lots to ponder and discuss. Vivid colours, first-person narrative and various media combine to communicate the understated final message. Child-like and sophisticated at the same time, the story opens with an opening cage to set the tone. The blank double-page spread with the 'aha' moment, which simply says 'Oh.', is genius. To then turn to another double-page spread of just the sky with the bird flying is amazing. It further creates a beautiful resolution to the story. This book exploits economy in its exemplification of 'less is more'—so much more!
Teaching notes for the book...
The publisher has generously made teaching resources available for this book. Click on the icon below to view these resources.