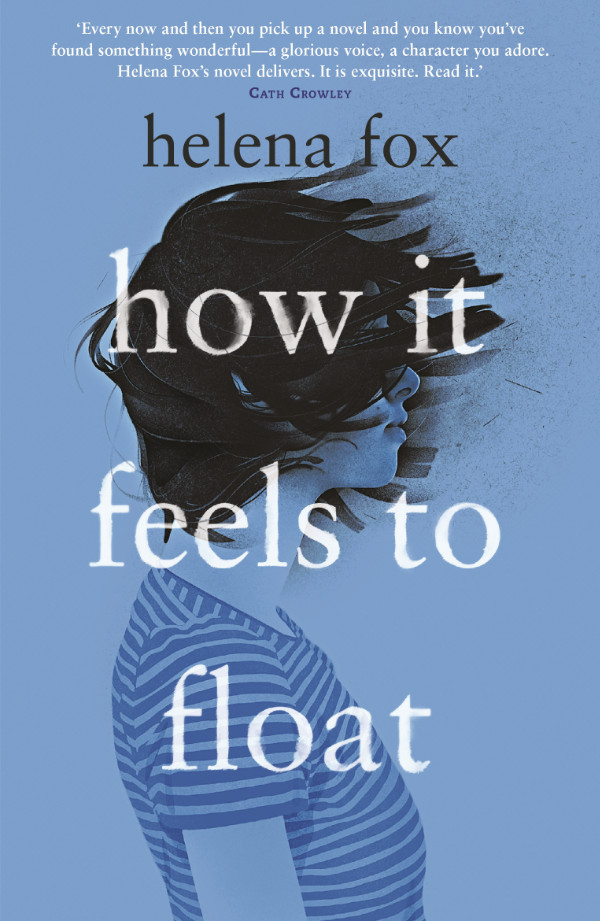 Author: Helena Fox
Publisher: Pan Macmillan Australia
ISBN: 9781760783303
The publisher says...
Biz knows how to float. She has her people, posse, her mum and the twins. She has Grace. And she has her dad, who tells her about the little kid she was, and who shouldn't be here but is. So Biz doesn't tell anyone anything. Not about her dark, runaway thoughts, not about kissing Grace or noticing Jasper, the new boy. And she doesn't tell anyone about her dad. Because her dad died when she was seven. And Biz knows how to float, right there on the surface - normal okay regular fine.
The author says...
Click on the icon below for a video of Helena Fox talking about How it Feels to Float.

Click on the icon below for a video of Helena Fox reading an excerpt from How it Feels to Float.

The CBCA judges say...
This is a visceral and haunting exploration of mental illness and grief. It is not an easy book to read and trigger warnings should be heeded. It is, however, a compelling and important story. Narrator Biz is coming to terms with her identity and her struggles with mental health, and this is portrayed in a sensitive and realistic manner. Readers may feel confused at times as there is a lack of clarity surrounding Biz's diagnosis. This confusion adds to the tone of the novel and creates a feeling of fogginess which works to the advantage of the story. This author provides readers with a web of creative literary techniques that guide the exploration of the self and mind in great detail. The inter-generational relationship between Biz and Sylvia is particularly enjoyable and offers a sense of hope. This novel takes readers on a complex and personal journey without becoming didactic. It is an impressive debut about a topic that is becoming increasingly pertinent for young adults.
Our Reading Time reviewers say...

Click here to read the Reading Time review.
Teaching Notes for the book…
The publisher has generously made teaching resources available for this book. Click on the icon below to view these resources.