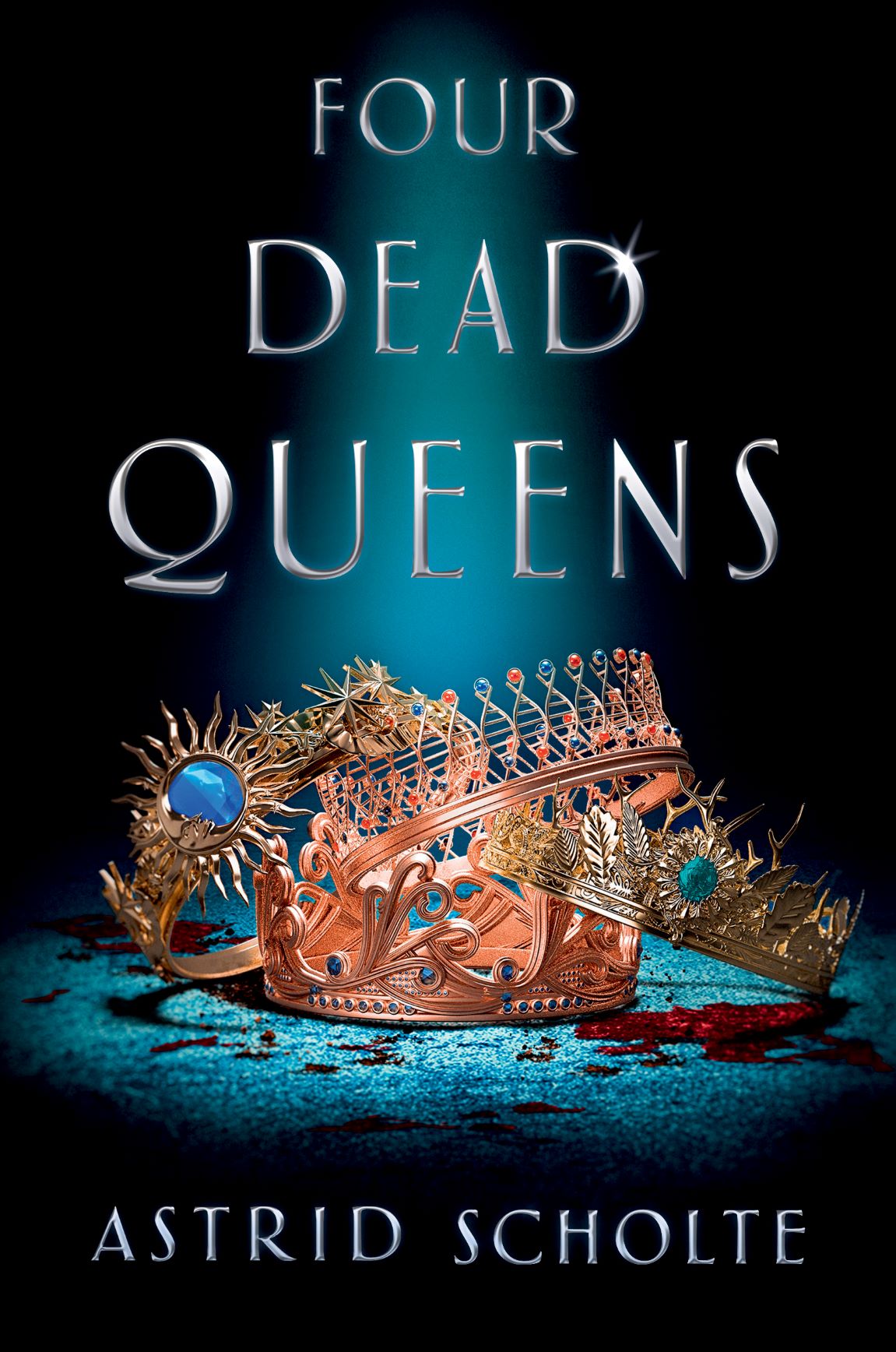 Author: Astrid Scholte
Publisher: Allen & Unwin
ISBN: 9781760524418
The publisher says...
Four Queens. A divided nation. A ruthless pickpocket. A noble messenger. And the murders that unite them. Seventeen-year-old Keralie Corrington is one of Quadara's most skilled thieves, but when she steals an unexpectedly valuable package from a messenger she is soon entangled in a conspiracy that leads to all four of Quadara's queens being murdered. With no other choices and on the run from her former employer, Keralie teams up with Varin Bollt, the Eonist messenger she stole from, and together they race to discover who has killed the queens. But when dark secrets threaten their reluctant partnership and put everything at stake, Keralie and Varin must use all their daring to stay alive and untangle the mysteries behind the nation's four dead queens. An enthralling fast-paced murder mystery where competing agendas collide with deadly consequences, Four Dead Queens heralds the arrival of an exciting new YA talent.
The author says...
Click on the icon below for a video of Astrid Scholte talking about what inspired her to write Four Dead Queens.

The CBCA judges say...
This debut novel cleverly combines fantasy, sci-fi and mystery genres, with a hint of historical fiction. The author expertly builds an inspired and original world, seemingly made up of past, present and futuristic societies, that is completely immersive. The novel utilises clever inventions to guide the narrative, including a chip that stores stolen memories which reveal the plot to assassinate the queens. An array of complex character relationships includes a pickpocket, an upstanding citizen, the leader of a notorious gang and four dead queens. Embroiled in corruption, murder and love, central character Kera must embark on an adventure to stop the assassin before it's too late. Scholte's exploration of a truly matriarchal society is an original concept that includes a diverse range of representations and questions notions of duty, love, jealousy, ambition and commitment. The use of a non-linear narrative is a skilful literary device which keeps the reader engaged and compelled to move through a multitude of twists and turns that hurtles towards a suspenseful and revealing ending. A book which brings a fresh perspective to the multiple genres it embraces.
Our Reading Time reviewers say...

Click here to read the Reading Time review
Teaching Notes for the book…
The publisher has generously made teaching resources available for this book. Click on the icon below to view these resources.