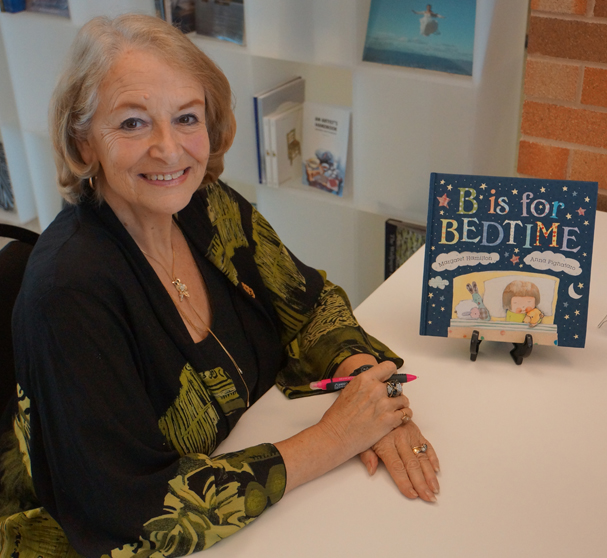 The Children's Book Council of Australia (CBCA) has announced the retirement of Deputy Chair, Margaret Hamilton AM, from the National Board, and appointed Non-Executive Director Julia Davenport to the newly vacated position.
During a lifelong career in children's literature and publishing, Margaret Hamilton's involvement with the CBCA and its annual Book of the Year Awards spanned a remarkable fifty seven years, including two years as National President (1991-2).
Hamilton paid tribute to CBCA branch volunteers across the country, and thanked her colleagues on the CBCA National Board.
'The Board is a group of extremely dedicated people who work very hard. I want to congratulate them on their enthusiasm and professionalism. As ever, I wish everyone huge success as this incredible organisation continues its many decades of bringing children and books together.'
Hamilton will now turn her focus to Pinerolo, her children's book cottage in the Blue Mountains, west of Sydney.
'We are extremely grateful for Margaret's years of dedication to the CBCA and her passion for supporting and promoting creators of outstanding Australian children's literature,' said CBCA National Chair, Professor Margot Hillel OAM.
'Margaret will be sorely missed, but we completely understand her need to devote time and energy to family and personal projects. We are also excited to welcome Julia Davenport to the position of Deputy Chair as she brings a new perspective and different skills and experience.'
Davenport was appointed to the CBCA as a Non-Executive Director in mid-2015 and brings experience in professional services and local government sectors, a passion for good governance and specialist skills in strategic planning, communications and marketing.
'I've always believed in the power of stories and storytelling to bring words and images to life for kids. The potential for that to nurture a literate, educated and creative society is what motivates my work for the CBCA,' said Davenport.
'Pleasingly, sales of children's books in Australia have grown over the last five years which means that reading and storytelling is alive and well in Australian households. But we are always keen to improve.'
The CBCA looks forward to announcing the 2017 Children's Book of the Year Winner and Honour Books in Hobart on 18 August.
* * * * *
View all news items