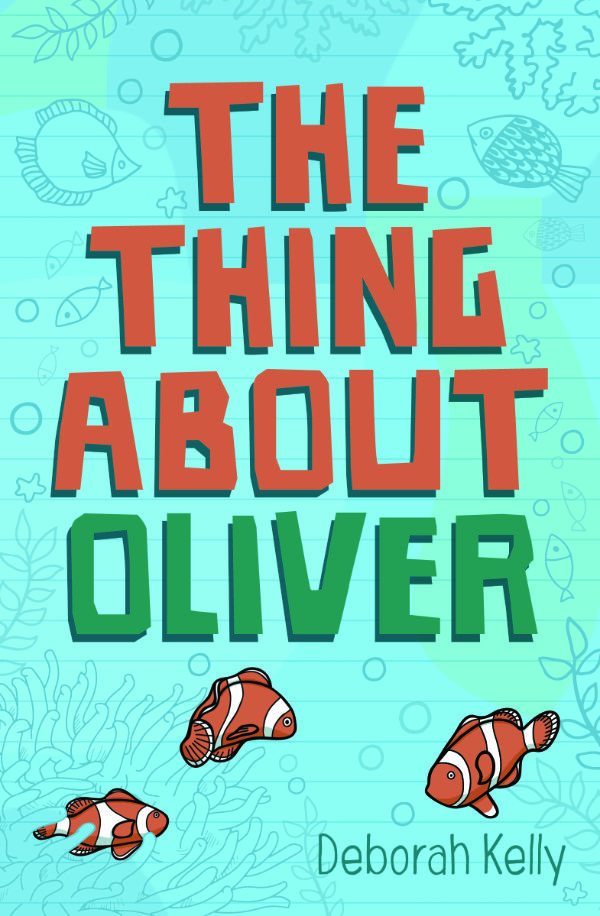 Author: Deborah Kelly
Publisher: Wombat Books
ISBN: 9781925563818
The publisher says...
Twelve-year-old Tilly dreams of becoming a marine scientist, but she doesn't even own a swimsuit. She lives in a drought- stricken town with her mum and younger brother Oliver, who is autistic. Oliver's meltdowns are making life unbearable. He needs so many different kinds of therapy that there's never any time—or money—left over for swimming lessons. Tilly knows Oliver's needs have to come first, but it's hard feeling invisible all the time. When Mum announces they are moving to the Queensland coast, Tilly is excited at the thought of finally learning to swim— even snorkel! But she is also worried. The thing about Oliver is, he can't cope with even the tiniest of changes to his routine. It isn't long before the cracks begin to show. Could so many changes all at once threaten to shatter the whole family?
The author says...
Click on the icon below for a video of Deborah Kelly sharing a reading from The Thing About Oliver.

Click on the icon below for a video of Deborah Kelly talking about what inspired her to write The Thing About Oliver.

The CBCA judges say...
Tilly lives with her severely autistic brother Oliver and her work-weary mother. Her passion for marine science is signalled early on but her world is turned upside-down when the family moves from a dry rural town to live with an aunt on the tropical coast of Far North Queensland. The setting is vividly evoked through effective description. The change of circumstances creates new tensions for the already challenged family. Tilly is a plausible protagonist whose first-person narration does not slip from reflecting her age and emotion. Young readers will empathise when her mother is unable to take her to swimming lessons, undermining her goal of becoming a marine scientist, and when Oliver destroys her precious 'aqua journal'. Tilly's love for her brother never wavers, and the depiction of Oliver's autistic behaviour is realistic. The story generates significant emotional response while keeping the writing age appropriate. The plot builds to a suspenseful climax when Oliver goes missing. The characteristics of autism are explored skilfully and sensitively, as are the themes of disability, parenting and family relationships.
Our Reading Time reviewers say...

Click here to read the Reading Time review
Teaching Notes for the book…
The publisher has generously made teaching resources available for this book. Click on the icon below to view these resources.