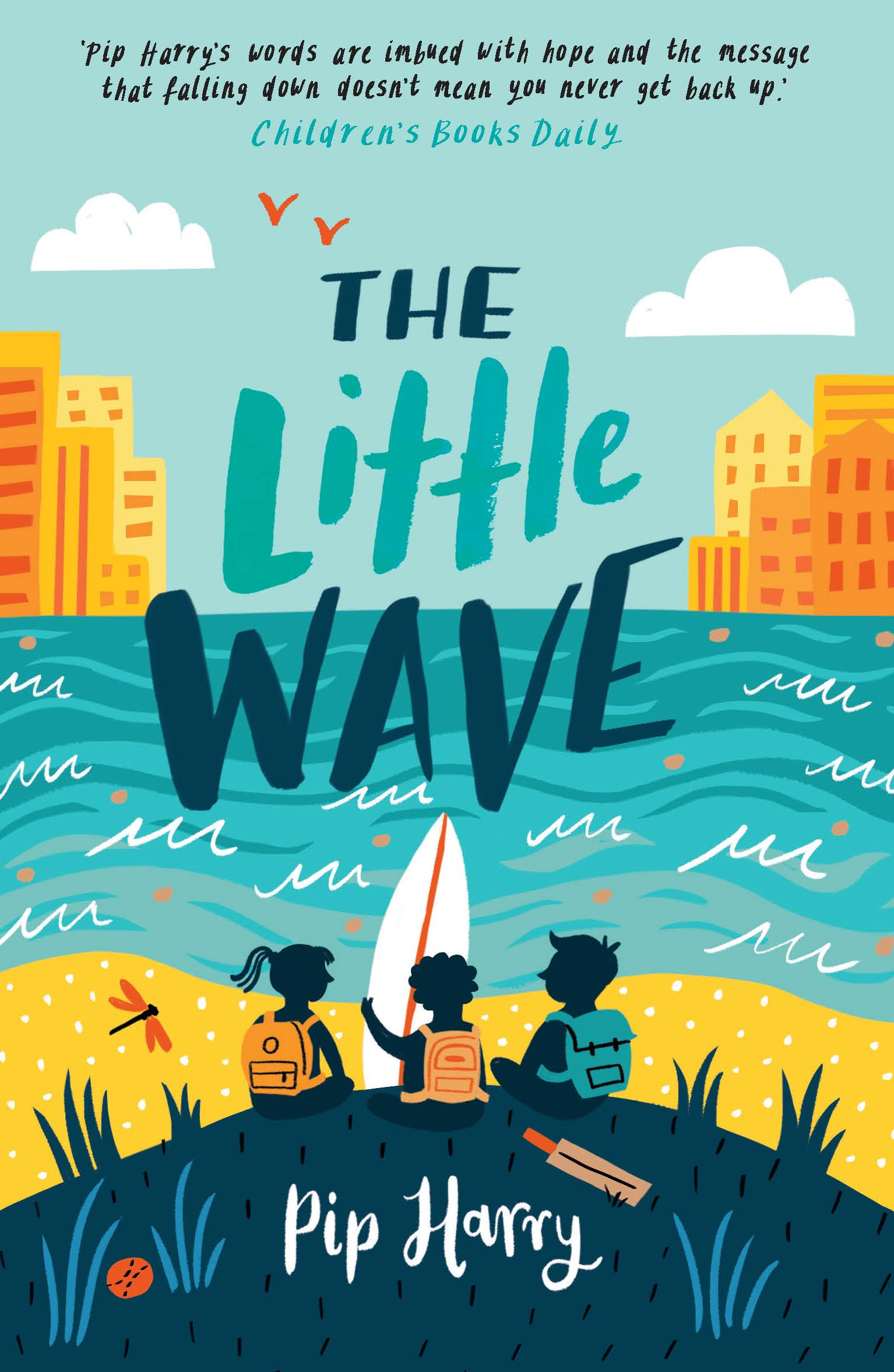 Author: Pip Harry
Publisher: University of Queensland Press
ISBN: 9780702260476
The publisher says...
When a Manly school sets out to bring a country class to the city for a beach visit, three very different kids find each other and themselves. Noah is fearless in the surf. Being at the beach makes him feel free. So where does his courage go when his best mate pushes him around? Lottie loves collecting facts about bugs, but she wishes her dad would stop filling their lonely house with junk. She doesn't know what to do about it. Jack wants to be a cricket star, but first he has to get to school and look after his little sister. Especially if he wants to go on the class trip and see the ocean for the first time.
The author says...
What inspired you to write your Shortlisted book? In Australia, I live near the ocean and I was inspired to write The Little Wave after I saw a group of very excited kids run onto a surf beach near my house. They were part of a camp to support families from rural and remote areas. Some of them were experiencing waves, saltwater and sandcastles for the first time. I thought a story about a country class coming to visit the beach would be interesting.
Share with us your favourite illustration/page/character and why: My favourite character is Jack. He overcomes so many obstacles to be able to ride a wave for the first time. He's funny and brave and works really hard to achieve his goals. My favourite page is when Noah and Lottie finally find the fiery skimmer dragonfly. The dragonfly - which looks like a flash of fire skimming across the water - is actually a symbol of Lottie and Noah finding joy, happiness and a very special friendship.
Share your favourite line/s or paragraph from your book:
Being on a wave
is like riding
a rolling ball of energy
that's travelled hundreds of kays
across the ocean.
You get to spend the last moments with it,
before it crashes into the sand
and disappears.
The CBCA judges say...
Expertly written in verse form, the story revolves around three plausible, three-dimensional characters who alternate their narration. Primary school children, they have been given an assignment by their teachers to write to a pen pal and thus the two contrasting settings, a beautiful surfing beach and a remote outback town, serve to highlight the challenges which the children experience. The story flows smoothly with the three plots becoming increasingly interwoven, creating complex layers and parallels: Lottie is dealing with her father's grief and consequent hoarding, Noah is being bullied by his 'best friend' and Jack is challenged by his family's poverty and his mother's addiction. There are themes of grief, family, bullying and poverty which are explored with an overarching theme of supporting each other through connection: Jack and Lottie have aunts who support the family; Lottie's and Noah's dads connect to provide emotional stability. The plot development is compelling and the inclusion of the pen pal letters is a clever device to add information and enhance the connections. The cover is colourful and appealing.
Our Reading Time reviewers say...

Click here to read the Reading Time review
Teaching Notes for the book…
The publisher has generously made teaching resources available for this book. Click on the icon below to view these resources.