The Boy Who Steals Houses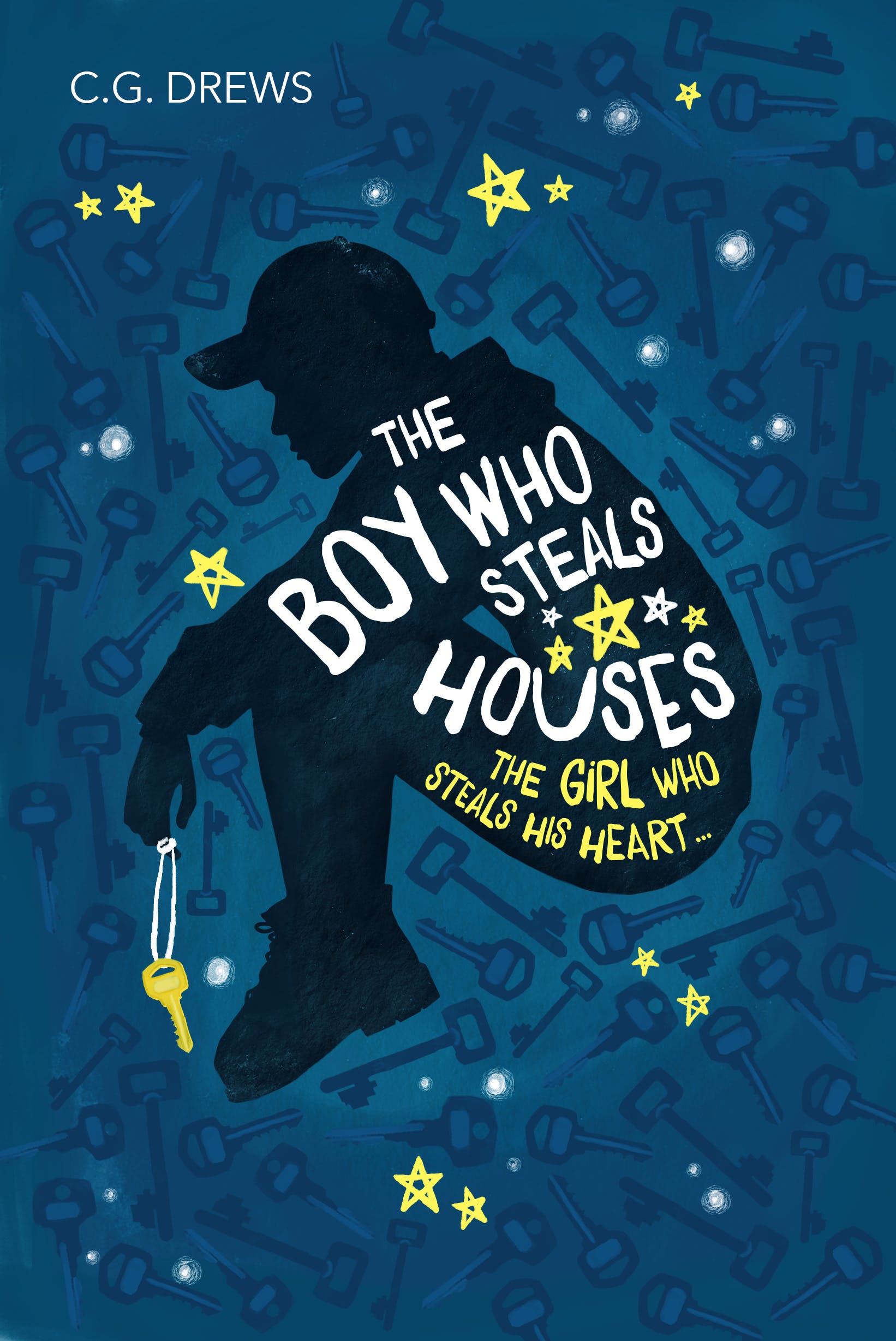 Author: C.G.Drews
Publisher: Hachette Australia
ISBN: 9781408349922
The publisher says...
Sam is only fifteen but he and his autistic older brother, Avery, have been abandoned by every relative he's ever known. Now Sam's trying to build a new life for them. He survives by breaking into empty houses when their owners are away, until one day he's caught out when a family returns home. To his amazement this large, chaotic family takes him under their wing - each teenager assuming Sam is a friend of another sibling. Sam finds himself inextricably caught up in their life, and falling for the beautiful Moxie. But Sam has a secret, and his past is about to catch up with him.
The CBCA judges say...
This is a heart-warming read for young audiences. This Queensland author uses a diverse range of literary techniques to develop insight into homelessness, domestic violence and the struggles faced by the two brothers in this story. The creative and compassionate story describes a fiercely overprotective brother who goes to great lengths to keep his autistic sibling safe, and the warmth and humour of the De Lainey family, where they find themselves fitting in despite several obstacles along the way. The narrative is choreographed perfectly, allowing Sam to experience some form of social justice, in a life torn by abuse, disability and poverty. Drew's skill lies in encouraging the reader to make an emotional commitment to characters who are flawed and complex while approaching difficult concepts with warmth and humour. The language has a distinct beat and rhythm which will appeal to teenagers and the writing style is engaging enough to reach an audience that is seeking a cohesive yet creative story. This is a novel filled with heart and is the perfect balance between lyrical and readable.
Our Reading Time reviewer says...

Click here to read the Reading Time review
Teaching resources
The publisher has generously made teaching resources available for this book. Click on the icon below to view these resources.