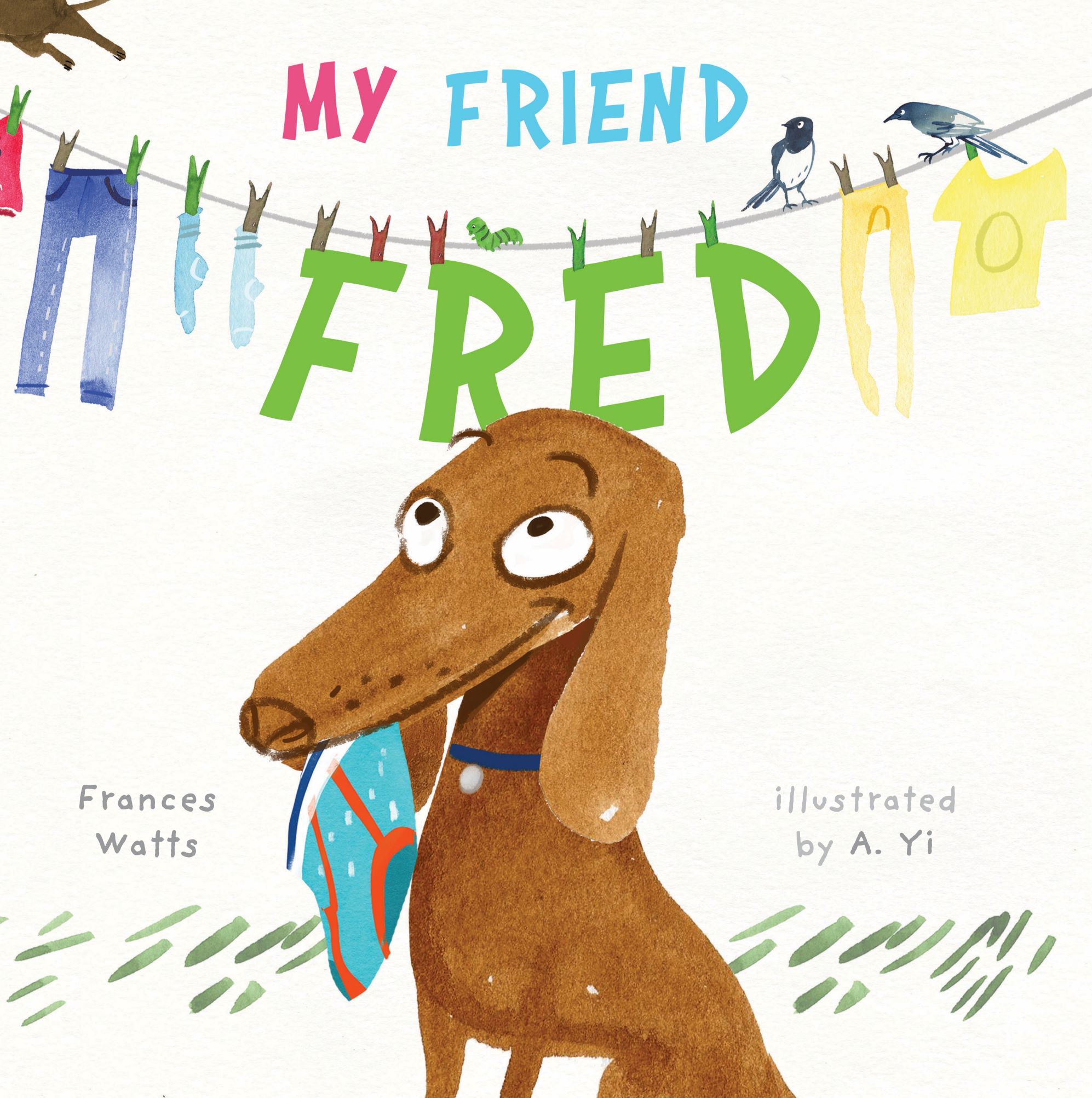 Author: Frances Watts
Illustrator: A. Yi
Publisher: Allen & Unwin
ISBN: 9781760290948
The publisher says...
This delightful picture book is about a friendship between an exuberant but loveable dachshund and his more retiring, tidy housemate.
The author says...
My Friend Fred celebrates friendships that embrace and accept differences—and in fact Fred and I are rather unlikely friends too…Although the book is about a very dashing dachshund, I am in fact a cat person! I do make an exception for dachshunds, however. Although I've had cats since the age of nine, my first companion was a dachshund who very graciously shared his bone. While most dogs are eager to please, dachshunds have strong wills and minds of their own. But they are so personable, how can one resist them? Even the aloof cat narrator of My Friend Fred can't resist Fred's charm.
One of the great delights for me in the creation of My Friend Fred was collaborating with talented illustrator Anne Yi. Not only did she invest Fred with great charm and appeal, she immediately saw the potential for the illustrations to support the idea of an unknown but present narrator. Whether the reader guesses the identity of the narrator through the pictorial clues or hunts for the clues on subsequent readings, the illustrations reward close observation.
The CBCA judges say...
This book is full of energy and movement while exploring themes of friendship, tolerance, and difference. The strong message of positive reinforcement that we can be very different in how we act, what we eat, how we behave, how we look and yet still be best friends, provides a highly satisfying ending. The short, engaging sentences, with some repetition, keep the pages turning. Together, the text and illustrations combine beautifully to present fully rounded characters. The writing mimics the cheeky nature of felines, while the illustrations allow the reader to visualise Fred's boundless energy and enthusiasm, highlighting the personality and differences between the two friends. Observant readers may notice the clues to Fred's feline friend on the first reading hidden in the illustrations; however, finding Fred's friend will add to subsequent readings. There is an appealing artistic style in the pastel-toned watercolour illustrations. The design elements of the page layout highlight Fred's exuberant nature and movement, while still allowing white space. The endpapers perfectly bookend the story with all other elements combining to provide a strongly appealing, high-quality book for young readers.
Our Reading Time reviewers say...

Click here to read the Reading Time review
Teaching Notes for the book…
The publisher has generously made teaching resources available for this book. Click on the icon below to view these resources.