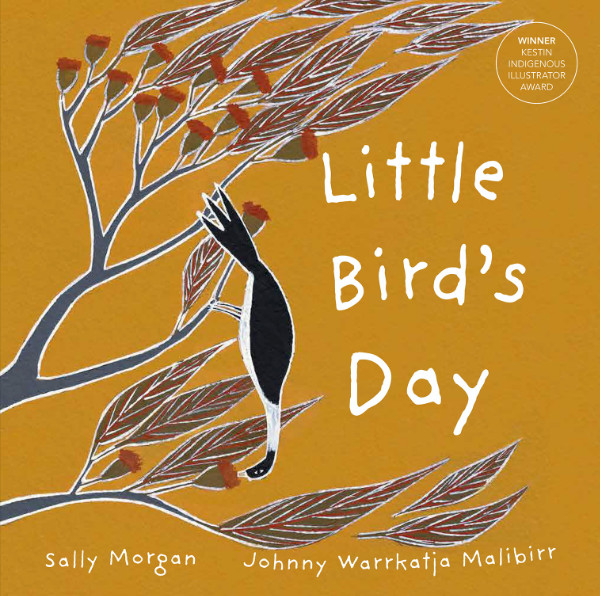 Illustrator: Johnny Warrkatja Malibirr
Author: Sally Morgan
Publisher: Magabala Books
ISBN: 9781925768923
The publisher says...
A simple, universal story of a day in the life of Little Bird as she sings the world alive, flies with Cloud, travels with Wind, nestles with Moon and dreams of flying among the stars. Sally's beautiful words and Johnny's sensitive artwork combine to make this a beautiful, distinctive publication with global appeal. Johnny infuses his illustrations with his fine-art aesthetic, his traditional motifs and a quirky sense of humour.
The illustrator says...
Click on the icon below for a video of Johnny Warrkatja Malibirr talking about the illustration process for Little Bird's Day.

The CBCA judges say...
As text can be minimal and understated and carry huge impact and emotional response, so do these illustrations. They are placed to allow the reader time to move among the outlines and colours and invite more exploration. They are fully entwined with the story through the use of very beautiful, distinctive and culturally appropriate artwork that enhances the storyline. There is the fineness of the galaxy stars in the endpapers with a distillation here that enhances the impact of the text, both visually and aurally. Pages are designed to lead the reader on — each page offers a direction to the next. A glorious complement to the text.
Our Reading Time reviewers say...

Click here to read the Reading Time review
Teaching Notes for the book…
The publisher has generously made teaching resources available for this book. Click on the icon below to view these resources.