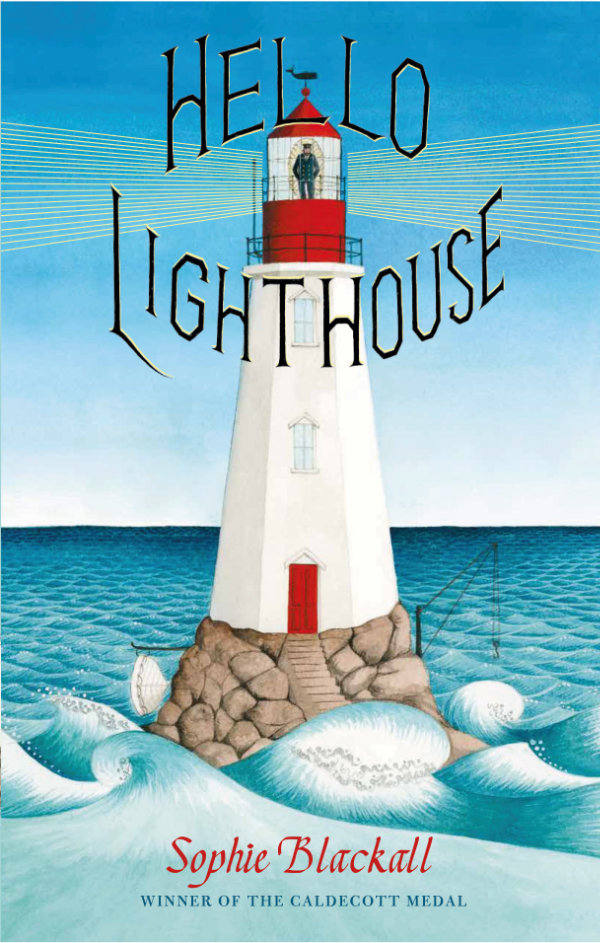 Illustrator: Sophie Blackall
Publisher: Hachette Australia
ISBN: 9781408357392
The publisher says...
On the highest rock of a tiny island at the edge of the world stands a lighthouse. From dusk to dawn, the lighthouse beams, sending its light out to sea, guiding the ships on their way. As the seasons pass and the waves rise and fall, outside, the wind blows; inside, the lighthouse keeper writes, and the rhythms of his life unfold. But change is on the horizon...
The CBCA judges say...
The long rectangular design of this book encapsulates a tall lighthouse. The circular narrative in many ways, shows the progressive history of the lighthouse, run by a lighthouse keeper and his family. The circular references embody 'the circle of life' astonishingly well, including the round rooms on the inside of the lighthouse and the changing seasons outside. The illustrations in Chinese ink and watercolour are brilliantly done with layers of meaning, often shown in circularly framed pictures. The balance of space and text represents high level design, including an impressive fold-out illustration at the end of the book. Readers are drawn into the pages and the wholeness of what can be found with beautifully written prose that almost floats upon the page. 'A note from the Author' at the back of the book gives readers a greater insight into her passion, including information about lighthouses. An outstanding book.
Teaching Notes for the book…
The publisher has generously made teaching resources available for this book. Click on the icon below to view these resources.