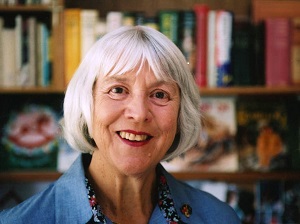 In recognition of Christobel Mattingley's contribution to children's literature, the CBCA aims to raise $5000 so that her name can be listed as a Major Donor, in memoriam, to the CBCA Awards Foundation. This Foundation contributes to funding prizes for the annual CBCA Book of the Year Awards.
Known for her compassion and commitment to social justice, Mattingley wrote over 50 books, 47 of which were for children, many of them award-winning titles. In 1990 she received the Advance Australia Award for Service to Literature and in 1996 she was made a Member of the Order of Australia for service to literature and for community service through her commitment to social and cultural issues. Her book Rummage (illustrated by Patricia Mullins) won CBCA Book of the Year: Younger Readers in 1982 and her young adult book No Gun for Asmir received a High Commendation in the 1994 Australian Human Rights Awards. Her outstanding list of books includes: The Magic Saddle, The Angel With a Mouth-Organ, The Miracle Tree, as well as the landmark history text Survival in Our Own Land: Aboriginal experiences in South Australia since 1836.

For more information and to support this campaign, please see our Donation page or download the Donation Form.
Christobel Mattingley AM 1931–2019.
* * * * *
View all news items