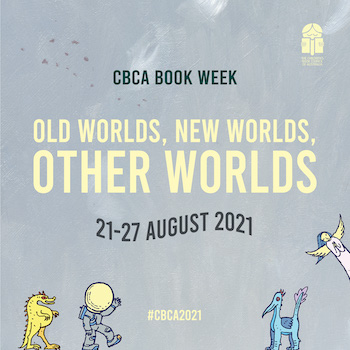 We have been juggling many enquiries as to whether the CBCA will move CBCA Book Week again this year to October. The National Board has given this consideration, however decided to keep the August dates for several reasons:
We do not have a crystal ball, unfortunately. We cannot confidently predict when this crisis will end, nor when another will begin. Lockdowns are not the same across the nation; about half the country is not locked down at present.

It is too late. Last year decisions were put in place from March to June when merchandise could be reprinted with new dates and other arrangements were made.

Last year, we found that despite moving it to October, many schools and libraries still chose to celebrate in August. This showed schools adapt to local needs and are flexible.

We feel it is important to keep CBCA

Book

week

aligned with our

Book

of the Year Awards, and they have already been locked in for August 20. We sincerely hope members, and the community as a whole, will support our writers and illustrators during this tough time (having a lot of work cancelled across the country).
​In short...
The 75th CBCA Book of the Year Awards will be announced online on August 20 at noon AEST, please join the celebration at cbca.org.au.
Shaun Tan's artwork invokes flight as a symbol of movement between our inner and outer worlds. We encourage everyone to have a paper plane at the ready as this is a strong motif in our announcement video and the perfect vehicle to launch CBCA Book Week and the 2021 theme OLD WORLDS, NEW WORLDS, OTHER WORLDS.
While we have decided to stay with the August dates, we encourage our community to keep the party going and celebrate in their own way when it is safe to do so. We would love to hear from members and the community, we are happy to celebrate with you, whenever you choose to celebrate.
If there was ever a great time to inspire a love of reading quality Australian literature in our young people, or to assist our teachers, librarians, and parents —now is the time!
Finally, we have added a CBCA Book Week image without the official dates to our Book Week resources page for use by schools who will be celebrating CBCA Book Week outside of 21-27 August.
* * * * *
View all news items