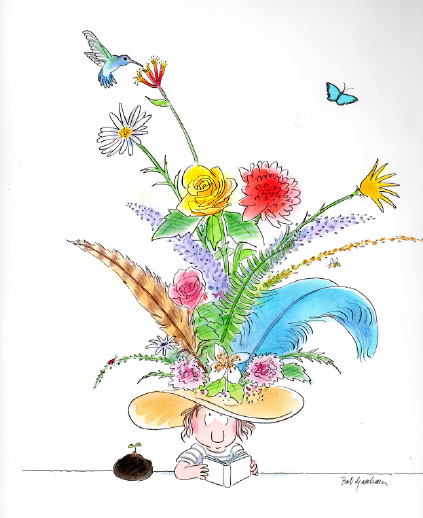 Imagination drives creativity and innovation. It allows us to envision and escape to worlds beyond our own, to times other than the here and now. It turns boxes into racing cars, dining chairs and blankets into pirate forts, and dress-ups into sweeping ball gowns. Imagination is behind every fairy tale and picture book we cherish from our childhoods.
In a celebration of the wonderful and rich imaginations that bring our children's picture books to life, the CBCA and the National Centre for Australian Children's Literature (NCACL) have partnered to create Imagine if…, an exhibition like no other.
The exhibition will showcase 40 pieces of original artwork from the never-before-seen CBCA's Children's Book Week archives, complemented by several gems from the NCACL collection.
The nineteen creators on exhibit represent some of Australia's most celebrated children's illustrators including Graeme Base, Freya Blackwood, Ron Brooks, Neil Curtis, Kylie Dunstan, Vivienne Goodman, Peter Gouldthorpe, Bob Graham, Narelle Oliver, Matt Ottley, Elizabeth Honey and Shaun Tan.
Bob Graham, three-time CBCA Picture Book of the Year and Kate Greenaway medal-winner, has created a wonderful artwork to promote the exhibition. The original will be raffled to help cover the costs of the event.
Further information about the Imagine if… exhibition and the raffle can be found on the National Centre for Australian Children's Literature website here.
Imagine if…
10 July – 30 August 2017
Clive Price Suite, Building 1, University of Canberra
Monday – Friday 10.00am – 2.00pm
* * * * *
View all news items