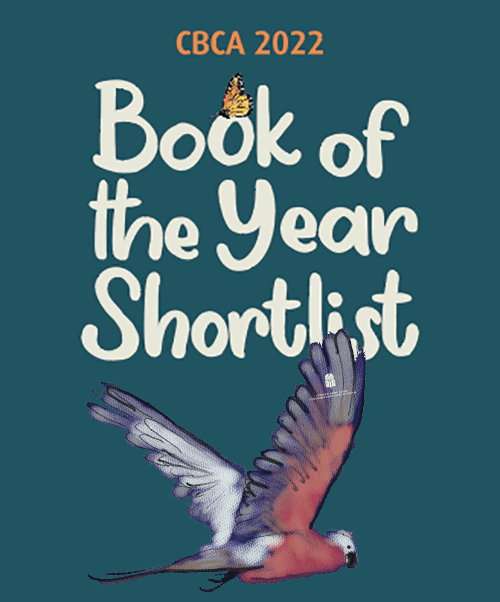 ANNOUNCING THE PRESTIGIOUS CHILDREN'S BOOK COUNCIL OF AUSTRALIA BOOK OF THE YEAR AWARDS SHORTLIST FOR 2022
The Children's Book Council of Australia (CBCA) today (Tuesday 29 March) announced both the CBCA Book of the Year Awards Shortlist and news that this year's final prize pool will exceed $100,000 for the first time.
CBCA Chair Wendy Rapee said it was "turning out to be a year of firsts".
"We saw a record number of award entries, a record prize pool, and right now young readers around Australia are being invited to choose their own CBCA Book of the Year from the Shortlist for the first time. That's for our new Sun Project: Shadow Judging, made possible by funding from the Australian Government RiSE Fund.
"We sincerely congratulate the thriving community of Australian creators and publishers who make this such an exceptional Shortlist, with every title demonstrating mastery and innovation in language, illustrations, storytelling and production values.
"With the support of the CBCA Awards Foundation, we are thrilled to be able to recognise Australian excellence in children's literature by lifting the 2022 prize pool to more than $100,000."
For the first time, the Shortlist announcement is created and presented by one of the CBCA's award winners – 2020 New Illustrator Jasmine Seymour.
The CBCA is a not-for-profit, volunteer-run organisation which aims to engage the community with literature for young Australians.
Widely regarded as Australia's most prestigious children's literature award, the CBCA Book of the Year is presented in six categories:
CBCA Book of the Year: Older Readers
CBCA Book of the Year: Younger Readers
CBCA Book of the Year: Early Childhood
CBCA Picture Book of the Year
The Eve Pownall Award
The New Illustrator Award (the only award of its kind in Australia).
Enjoy the full 2022 CBCA Book Awards Shortlist
* * * * *
View all news items