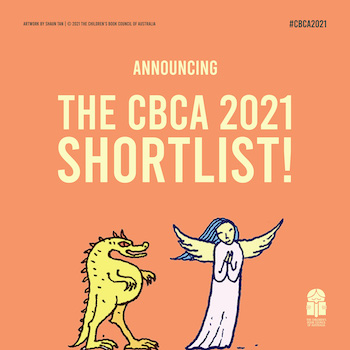 The Children's Book Council of Australia (CBCA) has been the home of the Book of the Year Awards since 1946. We are your connection to story. Those stories connect our communities, and

through them children grow shared values and empathy

. In these uniquely Australian stories celebrated on our Shortlist, our children will see themselves.
The CBCA wishes to celebrate not only the finished product, but all the words and plots Australian creators tried and tested, and all the illustrations and storyboards they drafted and ditched. These shortlisted books as they stand today are the result of a long process, shaped by our skilled creatives and their publishing mentors through hard wor
k
and collaboration
.
Our judges reward the exceptional development of characters and place with highly-crafted lyrical language and illustrative excellence. This year, concerns around climatic and social change are effectively woven through contemporary stories with skill and a real respect for the young reader.
We celebrate the persistence and agility of our story-makers - world-building writers, illustrators and publishers, who during the year that was 2020, maintained and nurtured our thriving Australian children's literature community.
Head to our YouTube channel for a special video presentation of the CBCA 2021 Shortlist courtesy of CBCA South Australia and a wonderful cast of South Australian authors and illustrators: https://youtu.be/NemnHYshHgU
Click HERE to see the 2021 Shortlist
* * * * *
View all news items