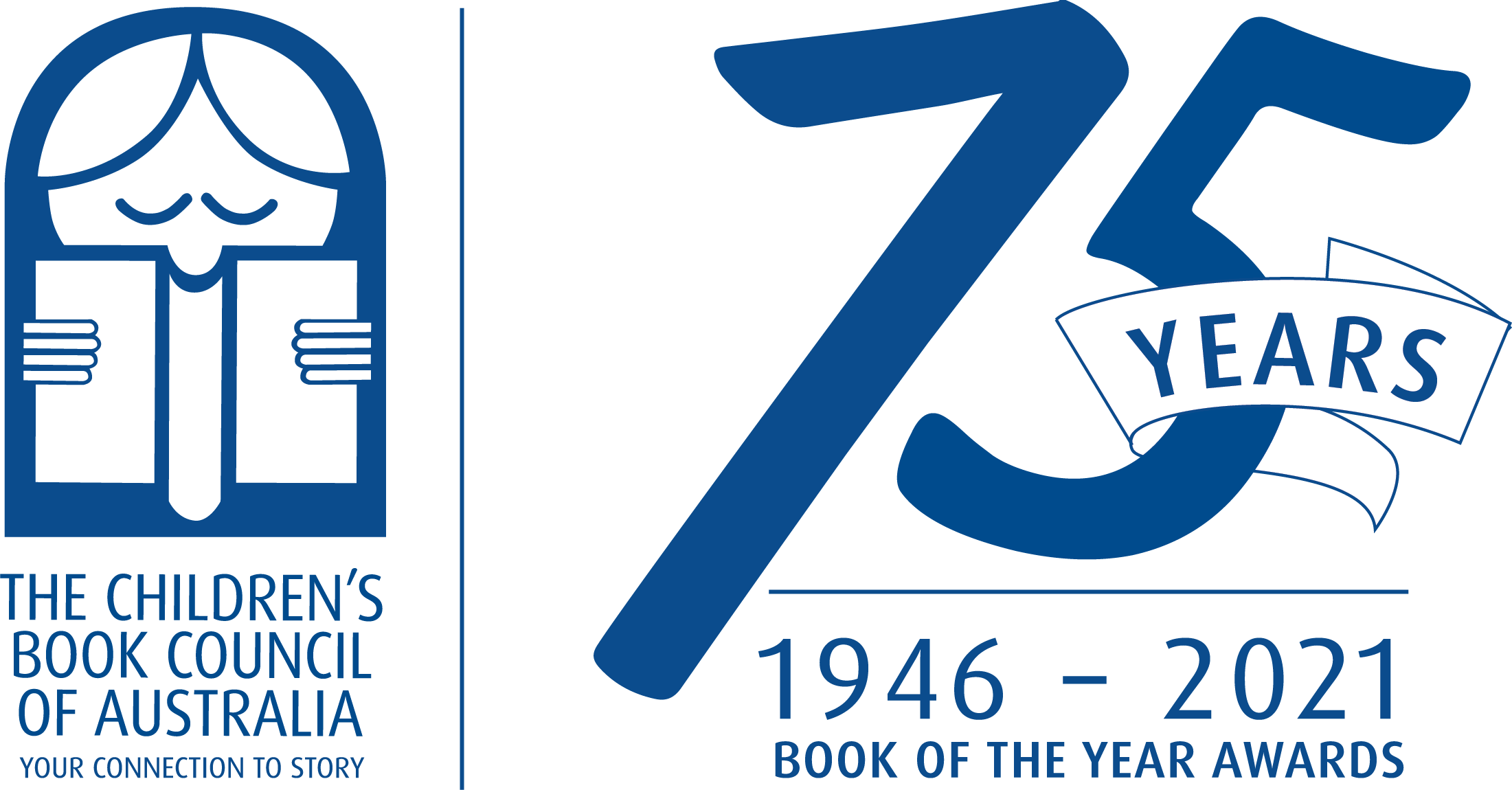 1946 was a watershed year. World War Two had just ended and plans for a more hopeful future were being laid worldwide. The Children's Book Council of Australia (CBCA) had been established the year before, and in 1946 it launched its first Book of the Year Award. This was an extraordinary act of optimism on the part of a small country. To put it in an international context, journalist and author Jella Lepman founded the International Youth Library in Munich in 1949 and the International Board on Books for Young People (IBBY) in Switzerland in 1953. It seemed the post-war world believed access to books and quality literature would enhance young people's prospects for a peaceful and enlightened future.
The growth of the CBCA heralded the emergence of Australian educational publishing in the 1950s and Australian trade children's publishing from the 1960s. The CBCA existed to encourage such developments. Until that time, most Australian authors were published overseas and our book trade was dominated by the UK and later the US market. Angus & Robertson was one of our very few publishers, but early winners of the CBCA awards such as Patricia Wrightson, Nan Chauncy, Mavis Thorpe Clarke and Joan Phipson were edited in London. Libraries were stocked with books supplied by the representatives of overseas distributors, and locally-produced picture books were very few right up until the 1970s. A second CBCA award for picture books was introduced in 1952 but a worthy winner wasn't found until 1956!
In the 1960s, the appointment of dedicated children's editors such as the late Barbara Ker Wilson and Anne Bower Ingram provided role models for the many gifted children's editors who followed. The Australian Publishers Association's Pixie O'Harris Award winners since 1994 provides a checklist for many.
Authors such as Ivan Southall and Eleanor Spence were nurtured by the new local publishing industry as they began to write books reflecting issues of the time in a more realistic mode. In the 1970s the range of writers and illustrators expanded with Colin Thiele, Robert Ingpen, Christobel Mattingley, Libby Hathorn, and Anna Fienberg producing classics of our literature. Picture books of the time such as Ron Brooks and Jenny Wagner's The Bunyip of Berkeley's Creek (1973) (BOYA Winner 1974) and Dick Roughsey's The Giant Devil Dingo (1973) (Commended 1974) were innovative precursors of what was to come. Founded in 1962 in New Zealand, H.J. Ashton Company came to Australia in 1968 and joined Scholastic Inc in 1970. This company would become a powerful influence in our market.
In the 1980s, Paul Jennings' Unreal! (1985) and Robin Klein's Penny Pollard's Diary (1983) and Hating Alison Ashley (1984) heralded a new lightness in our literature and those who followed – Morris Gleitzman, Andy Griffiths, Aaron Blabey, Andrew Daddo and Matt Cosgrove for example – ensured there was plenty of humour in the reading diet of young Australians. Omnibus Books put Australian publishing 'on the map' with early successes such as Mem Fox and Julie Vivas's Possum Magic (1983) and Kerry Argent's One Woolly Wombat (1985). Works by John Marsden, Graeme Base, Emily Rodda, Ann James, Alison Lester, Julie Vivas, Jan Ormerod, Pamela Allen, David Cox, Jane Tanner, Junko Morimoto, Bob Graham, Jeannie Baker, Narelle Oliver, and Margaret Wild all appeared in this decade and contributed to the growing reputation of our literature. International publishers including Penguin, Hodder and Random House developed strong local lists. Two landmark works were Gillian Rubinstein's Space Demons (1986) (CBCA Honour Book 1987) and My Place (1987) by Nadia Wheatley and Donna Rawlins (CBCA Picture Book of the Year Winner 1988). Robert Ingpen and Patricia Wrightson won the IBBY Hans Christian Andersen Awards in 1986.
Also in the 1980s, the CBCA introduced the Book of the Year Award Shortlist and this has arguably proved more influential than the winners list. Victor Kelleher, Simon French, Libby Gleeson, and Nadia Wheatley all began to publish. UQP launched the first young adult fiction list in Australia. In 1985, Wallace Raymond Crichton left a legacy to The CBCA (Victorian Branch) which decided to establish an award to recognise and encourage new talent in Australian children's book illustration. First awarded in 1988 to Arone Raymond Meeks for The Pheasant and the Kingfisher, in 2017 it was agreed that the Crichton Award for New Illustrators would be incorporated into the CBCA Book of the Year Awards and from 2019 it became the CBCA New Illustrator Award. The Eve Pownall Award for information books was presented by Eve Pownall's family in 1988, then by the Children's Book Council of Australia from 1993.
The 1990s brought such extraordinary growth that the catchword 'supermarket' became attached to the Australian children's literature industry. Fantasy (by writers such as Isobelle Carmody) and realism (by writers such as Gary Crew, Melina Marchetta, Maureen McCarthy, Judith Clarke, James Moloney, Jackie French, Ursula Dubosarsky, Sonya Hartnett, Archimedes Fusillo, and David Metzenthen) tussled for attention in this burgeoning marketplace. New illustrators including Leigh Hobbs, Matt Ottley and Tohby Riddle challenged the boundaries of the picture book form, and the picture book for older readers was pioneered by artists such as Gregory Rogers, Steven Woolman and Peter Gouldthorpe.
While celebrity publishing became a norm, the flipside was the appearance of niche publishers such as Magabala Books which played an important role in the growth of First Nations publishing. Allen & Unwin's Australian directors effected a buy-out from their UK owners in 1990 and proceeded to develop a vibrant children's list. Participation in festivals and author touring became influential indicators of success. Verse novels were pioneered by Steven Herrick; Shaun Tan began to publish his extraordinary illustrated works leading to international recognition; John Marsden's Tomorrow When the War Began (1994), the first in a series, was a phenomenal success; and Markus Zuzak began to publish in 1999, also leading to international fame. In addition, Australia became known for its cutting-edge young adult fiction.
In 1992, the CBCA longlist – the Notables – were selected from all the entries submitted for the Book of the Year awards. In 1995, the CBCA Awards Foundation was established. It reached its $1 million goal by 2006, ensuring the future of the awards.
In a new century, the Australian children's literature industry might be characterised as a 'crowded market' in terms of the number of creators and the range of works being published. The CBCA Early Childhood Award was introduced in 2001 to recognise the diversity of ages which had come to appreciate picture books. Winners of the Picture Book Award included Margaret Wild and Ron Brooks' Fox (2001 Winner), Shaun Tan's The Arrival (2007 Winner), Gregory Rogers' The Hero of Little Street (2010 Winner), Jeannie Baker's Mirror (2011 Winner), Rules of Summer (2014 Winner), Freya Blackwood's My Two Blankets (2015 Winner), Nadia Wheatley and Armin Greder's Flight (2016 Winner) and Shaun Tan's Cicada (2019 Winner) being examples. Armin Greder, Ron Brooks and Shaun Tan have been multiple winners of the Picture Book Award. Vikki Wakefield, Cath Crowley, Claire Zorn, Fiona Wood, Gerard Michael Bauer, Zana Fraillon and Glenda Millard are some of our exciting new voices for older readers.
So what of the 21st Century? Studies show the children's literature award lists still lack diversity along with much of our publishing, however, the efforts of niche and mainstream publishers have brought exciting First Nations (Bronwyn Bancroft, Sally Morgan, Ambelin Kwaymullina, Anita Heiss, Dub Leffler, and Gregg Dreise), and culturally diverse voices (Alice Pung, Randa Abdel-Fattah, Anh Do) to the CBCA's attention. Graphic novels are another development with Brenton McKenna's Ubby's Underdogs series Nicki Greenberg's The Great Gatsby (2008) and Hamlet (2010), Boori Monty Pryor and Jan Ormerod's Shake a Leg (2010) and Matt Ottley's Requiem for a Beast (2007) recognised in the Book of the Year Awards process.
The export market for Australian titles has grown with authors such as Emily Rodda, Garth Nix, Scott Westerfeld, Mem Fox, Shaun Tan, Jaclyn Moriarty, Margo Lanagan, and Steven Herrick being widely translated. Huge debut successes such as Jessica Townsend's Nevermoor series put Australia on the map at Bologna 2019. The 2000 Bologna Ragazzi Award was won by Armin Greder and Libby Gleeson for The Great Bear. Australian creators have won the Kate Greenaway Medal five times – Gregory Rogers Way Home (1994), Bob Graham Jethro Byrde, Fairy Child (2002), Freya Blackwood Harry and Hopper (2010), Levi Pinfold Black Dog (2013), Shaun Tan Tales from the Inner City (2020). Sonya Hartnett (2008) and Shaun Tan (2011) have won the prestigious Astrid Lindgren Memorial Award. Fathoms by Rebecca Giggs won the 2021 Andrew Carnegie Medal. The National Centre for Australian Children's Literature (NCACL) continues to be the repository for the archives of many of the creators who have contributed to Australian children's publishing. The Children's Laureate Foundation and the Indigenous Literacy Foundation have each also generated new resources for young readers in the past ten years.
Fast forward to 2021 and the world faces a new challenge in an unprecedented pandemic. Once again, though, books have seemingly saved Australia from isolation – along with Netflix, YouTube, Instagram and other forms of social media, not to mention Zoom! The CBCA Book of the Year Awards and Book Week were delayed in 2020, and there is the possibility that many schools may not be able to physically celebrate in 2021, but there has been a silver lining – the great advantage of the online environment is that it brings us closer to our distant neighbours. The CBCA has also been busily producing online content since Covid hit, creating a valuable resource for the future.
Perusing 75 years of the CBCA's Book of the Year Awards creates one clear impression. For over seven decades the CBCA has had a commitment to quality and innovation in the works it has selected. It can be justly credited with contributing to the recognition of Australian children's literature on the national and world stage. Its illustrious history highlights and parallels the growth of a canon of distinctive Australian children's literature. Happy 75th Anniversary CBCA Book of the Year Awards!
By Dr Robyn Sheahan-Bright
Dr Sheahan-Bright received the CBCA (Qld) Dame Annabelle Rankin Award in 2011 and the CBCA (National) Nan Chauncy Award in 2012. She is currently President of IBBY Australia. Her PHD (2005) was a history of the Australian children's publishing industry.
Click HERE to explore the list of previous CBCA Book of the Year Award winners, shortlisted and Notable books from the past 75 years.
* * * * *
View all news items