Act Animalia Alongside An Amigo
Pick a page from Animalia
Buy the coin featuring the regalia
You'll need a few amigos
Preferably not with egos
Let your imagination go wild
As you recreate a scene from Graeme Base's brainchild
Remember to hide the legal tender
Otherwise you won't be a strong contender
Then build, draw, video or photograph your creation
And send your handiwork before you go on vacation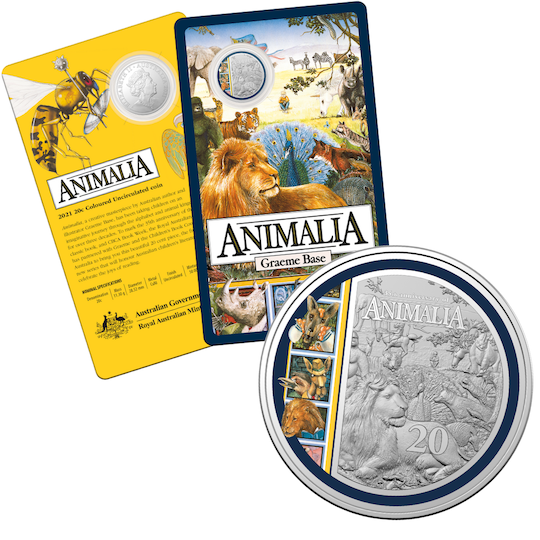 To celebrate the 35th Anniversary of Animalia, the CBCA in partnership with the Royal Australian Mint are inviting classrooms and families from across Australia to participate in a competition for the chance to win Animalia Library Bags with a 35th Anniversary of Animalia Coin inside.
To be in the running, groups need to provide a creative response, with their school class or family, to one of the pages from the Animalia book that incorporates the Animalia coin. Coins are $15 each and can be purchased from the Mint's eshop.ramint.gov.au. For example, you could take a photo, create a collage, or make an animation. Be as creative as you can. There are prizes available for the most creative and the best effort.
You can then submit the creative response to animalia@ramint.gov.au with a completed entry form, between 20 August and 1 November, 2021.