Current and Past CBCA Lifetime Achievement Award Recipients
2022 Lifetime Achievement Award Recipient: Margaret Wild
Margaret is one of Australia's most highly respected picture-book writers whose award-winning children's books are loved by children all over the world. She has published over seventy picture books. Margaret creates picture books that explore diverse and universal themes, particularly issues of identity, trust, love, relationships, devotion and death in a manner that is respectful of children. She has also written Jinx and One Night, which are verse novels for older children and teenagers.
Career Highlights
In 1984, Margaret's first three books were published. They were There's a Sea in My Bedroom, Something Absolutely Enormous and One Shoe On. There's a Sea in my Bedroom brought instant recognition by being shortlisted for the 1985 CBCA Children's Book of the Year Award in the Picture Book category. It was also shortlisted in the 1985 United Kingdom Kate Greenaway Award, an international award judged solely by children's librarians for an outstanding book in terms of illustration for children and young people.
The Very Best of Friends, illustrated by Julie Vivas was published in 1989. It won the 1990 CBCA Picture Book of the Year Award.
In 1991 Let the Celebrations Begin was published. This story is an example of an uplifting text about children in a concentration camp, demonstrating Margaret's ability to treat controversial topics with great sensitivity. It was shortlisted for the CBCA Picture Book of the Year Awards in 1992.
Her books are published around the world and have won numerous awards such as the Deutscher Jugendliteraturpreis in 2004 for Fox.
In 2008 Margaret received the Nan Chauncy Award. This award is presented to authors who have made major contributions to Australia's children's literature.
The CBCA NSW Lady Cutler Award was presented to Margaret in 2011 for her contributions to Australian children's literature. This award commemorates the contribution to the Children's Book Council of Australia NSW Branch by former patron, Lady Helen Cutler, and is presented for Distinguished Service in the field of Australian Children's Literature.
Her book Woolvs in the Sitee won the Aurealis Award for Best Children's Fiction in 2006 and Vampyre was shortlisted for this award in 2011.
Jenny Angel, Fox, and The Very Best of Friends, have all been winners of the CBCA Picture Book of the Year Award, while Lucy Goosey, Chatterbox, Woolvs in the Citee, Goodbye House, Hello House, The Stone Lion, The Dream of the Thylacine and Little Humpty, have been named Honour books in either Picture Book or Early Childhood categories.
A number of her books are part of the Australian Curriculum, including The Treasure Box, Fox, The Very Best of Friends, The Dream of the Thylacine, Vampyre, The Feather and Goodbye House, Hello House.
Margaret has had two titles shortlisted in the Prime Minister's Literary Awards: Harry and Hopper and The Feather.
Amongst her latest titles are On the Day You Were Born, The Sloth Who Came to Stay and Girl From the Sea.
In 2019 Margaret was nominated for the Astrid Lindgren Memorial Award. This is an international award that annually recognises one or more living people for their career contributions. Specifically they are 'authors, illustrators, oral storytellers and promoters of reading' whose 'work is of the highest quality, and in the spirit of Astrid Lindgren'.
Margaret Wild was nominated by IBBY (International Board on Books for Young People) Australia as one of the Australian candidates for the 2022 Hans Christian Andersen Awards.
Margaret's commitment to creating quality children's literature has not diminished and we all look forward to seeing more of her amazing work.
As recipient of the 2022 CBCA Lifetime Achievement Award. she unreservedly deserves this honour, in recognition of her long-standing contribution to Australian children's books and a lifetime commitment to Australian readers.
---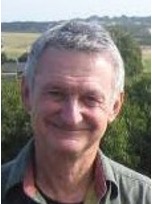 2019 Lifetime Achievement Award Recipient: Paul Jennings AM
Australian children, and indeed children around the world, have been turned on to reading by writers of humour. Paul Jennings has made an important and significant contribution to the success of Australian books for children.
Paul Jennings was born on 30 April 1943 in Heston, Middlesex (now part of Hounslow, London). In 1949 his family emigrated to Australia where he attended Bentleigh West Primary School. He graduated with a Bachelor of Education Studies from Frankston Teachers College, Monash
University in 1978. He then taught at Frankston State School, Kangaroo Flat State School, Turana Youth Training Centre and the Royal Children's Hospital State School in Mount Eliza. He went on to the Lincoln Institute and became a speech pathologist, then a lecturer at Burwood State College and the Warrnambool Institute of Adult Education.
The Paul Jennings phenomenon began with the publication of Unreal! in 1985. Since then, readers all around the world have devoured his books.
He has written over one hundred stories and has been voted "favourite author" more than forty times by Australian children, winning every Children's Choice Award.
The top-rating TV series Round the Twist and Driven Crazy are based on a selection of his enormously popular short-story collections such as Unseen! which was awarded the 1999 Queensland Premier's Literary Award for Best Children's Book.
In 1995 he was made a Member of the Order of Australia for services to children's literature and was awarded the prestigious Dromkeen Medal in 2001.
Paul Jennings has sold more than 8 million books worldwide.
---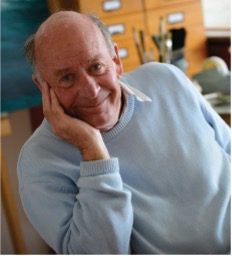 2016 Lifetime Achievement Award Recipient: Robert Ingpen
Robert Ingpen's widely acclaimed books and diverse artistic endeavours and achievements have created a lasting legacy for Australian readers.
CAREER HIGHLIGHTS
Robert Ingpen is a hugely successful illustrator on the international scene. He has written or illustrated more than 100 published books. These include children's picture books and stories for all ages. His non-fiction books mostly relate to history, conservation, environment and health issues. His achievements include:
For his services to Australian literature he was awarded an AM. He is the only Australian (with Patricia Wrightson in 1986) to have received the internationally prestigious Hans Christian Andersen Award.
The design of many Australian postage stamps, as well as the Northern Territory flag and coat of arms.
The creation of a number of public murals in Geelong, Melbourne, Canberra and the Gold Coast.
The design of bronze statues, which include the Poppykettle Fountain in the Geelong Steam Packet Gardens, and the bronze doors to the Melbourne Cricket Club.
The design and working drawings for a tapestry, which was woven by The Victorian Tapestry Workshop, to celebrate the 150 years of the Melbourne Cricket Ground.
In 1982 Ingpen designed the Dromkeen Medal for the Governors of the Courtney Oldmeadow Children's Literature Foundation. The Dromkeen Medal is awarded annually to Australians in recognition of contributions to children's literature and Ingpen received it himself in 1989 for his own work in the field.
Ingpen was illustrator for the centenary editions of J.M. Barrie's Peter Pan and Wendy and Kenneth Grahame's The Wind in the Willows for which he bases characterisations on contemporary figures and personalities. This grew into an impressive series of classics (published by Palazzo) which will culminate with the 150th anniversary edition of Alice Through the Looking Glass in 2016.
In 2007 Ingpen illustrated a picture book by Liz Lofthouse called Ziba Came on a Boat, which was nominated for many Australian awards including the CBCA Awards and the WA Premier's Book Awards.
In 2015 Tea and Sugar Christmas was chosen as an Honour Book in the CBCA Eve Pownall Category.
Storm Boy (written by Colin Thiele) is an enduring classic which is still in print.
Note: It was appropriate for this award to be presented to Robert Ingpen at the 2016 CBCA Awards presentation. He was celebrating his 80th birthday in October that year. A book was published by the National Library, called Wonderlands – a lavishly illustrated book highlighting his illustration art.