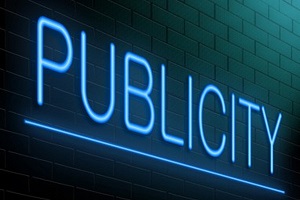 We are seeking the services of a responsive publicist prepared to engage with the CBCA and its activities and, in doing so, meaningfully promote the organisation to reflect its vision and mission.
What are we trying to achieve?
You will work with a capable CBCA office to build a positive awareness of the CBCA brand while publicising the CBCA Book of the Year Awards and CBCA Book Week in traditional and social media across the country.
You will proactively identify publicity opportunities, coordinate press releases, and organise media interviews with authors and illustrators recognised at all stages of the awards process.
You will be able to reach local, regional and metropolitan news media as well as specialist publications and target journalists with a specialty interest in children's literature.
You will establish an agreed process for reporting media representation of the CBCA, in particular publicity sought through the above efforts.
The CBCA will measure your success by:
An increase in positive mentions of the CBCA as owner of the CBCA Book Week brand in traditional media.
An increase in articles in traditional media identifying titles or creators recognised at any level of the CBCA Book of the Year Awards.
Your ability to work well with the CBCA office on social media and individual projects on an as-needs basis.
Budget and timing:
Proposals due 5pm February 19, 2020.
Begin relationship immediately your proposal is accepted, understanding the imminent announcement of the CBCA Notables and Short Lists.
Tenders are invited with a budget to $7000 for this work.
Submissions to:
Kate Flamsteed
National Executive Officer
admin@cbca.org.au
Enquiries:
By email or to 07 3842 9120
Please see the full tender request document for more information.
* * * * *
View all news items